Sustainability
Tasso is certified accordring to ISO 14001 and ISO 50001 and holds an environmental diploma f
or exceptional environmental initiatives.
 We work dedicated to bring sustainability into processes and impacts.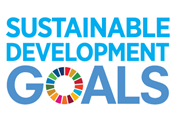 plus
Environment and responsibility
Tasso is an environmentally conscious company. It is in our DNA. We have a proactive approach to reducing our impact on the environment. We systematically map and analyse our data of emissions, waste, energy- and water consumption in order to keep track of the development.  
Tasso is participating in the 3 year project starting in 2018 "From Philanthropy To Business". The project is facilitated by The Confederation of Danish Industry. The aim of the project is for the 21 participatig companies to integrate The UN Sustainable Development Goals (SDG's) into the company's strategy to ensure a sustainable development at the same time as creating value to the business.
The SDG's are an ambitious plan of action for people and planet. They are universal, applying to all nations and people, seeking to tackle inequality. They are wide ranging including ending poverty and hunger, ensuring sustainable consumption and production, and promoting peaceful and inclusive societies.